Get Free Expert Advice on what to do — and not do — when redesigning your site.
Authored by experienced UX/UI web developers and strategists, our free guide will walk you through the process of how to redesign and develop your existing site to drive leads, revenue and company growth.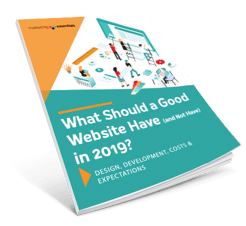 Learn how to approach your website project to make it a high-performing extension of your sales team that pleases users, the search engines and your executive team.
Chapters include:
Your Website is Not a Static Entity
A Website Should Drive Company Growth
How Much Should a Website Cost in 2019?
Template Websites vs. Custom Development
The Traditional Website Design Process is Broken (Learn about the newest and most efficient way to launch a new site)
What to Expect from a Website Designer and Developer
Bonus: The Ultimate Website Launch Checklist
Approach your website redesign project with confidence!