What's the Urgency with Inbound Marketing?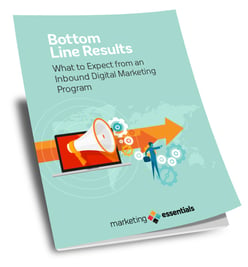 Your buyer has changed. Today's buyer is savvy and smart. In fact, by the time they contact you, they've made 60% of their decision simply based on online research.
Are you keeping up? Does your marketing strategy fit today's buyer?
89% of online consumers use search engines when making a purchasing decision

46% of daily searches are for information on products and services

53% of organic search clicks go to the #1 ranked search result

Today's fastest-growing companies are using inbound digital marketing to grow revenue predictably and reliably.
Learn how to fit inbound digital marketing into your overall marketing strategy today.