Are you getting the most out of your inbound digital marketing strategy?
In a matter of minutes, the Digital Marketing Checklist will help you see where your strengths and weaknesses lie in your strategy. It could also bring awareness to some strategies that you may not have known about!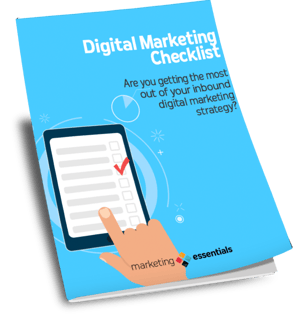 The checklist helps you answer questions such as:
Does your digital strategy integrate your traditional marketing strategies?
Was your website copy written with SEO best practices?
Are leads from your website automatically placed in an email database list?
Do you know which acquisition sources generate the most leads? (organic, social, referral, direct, PPC)

Plus, get 50 more

questions designed to help you discover if you are getting the most from your inbound marketing strategy.
Easily see what part of your online sales funnel needs improvement!