Sales teams today face a new environment.
Virtual and digital interactions have become the norm for buyers -- not the exception. What does this mean for a seasoned sales team relying on legacy sales techniques?
It's time to embrace change. Expert sales coaches Patty Cisco and Grant Covault will talk about the importance of building strong buyer relationships virtually to drive increased revenue and sustainable business growth.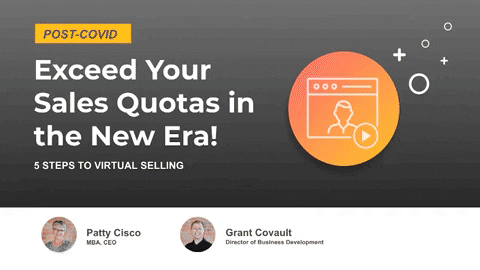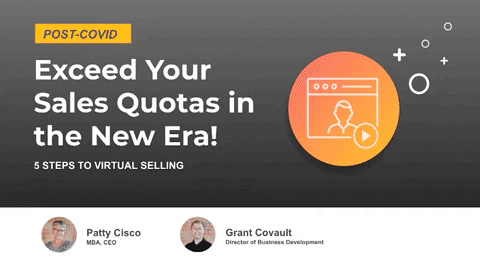 After this webinar, you will know:
The 5 essential steps to creating a virtual selling solution
Top video and webinar tools used by sales professionals today
How to create a consultative sales process that builds trust and strong buyer relationships
How to nurture toward closing a deal when you can't meet in person
"The sales process has changed dramatically in recent years due to technology and then again in 2020 as new virtual experiences evolved. With the Marketing Essentials Social Selling class, our sales team was able to stay ahead of the curve. This class taught our team how to fully utilize LinkedIn to prospect and connect with potential clients, how to post content and engage, and how to craft video emails. More than anything, the class helped our sales reps gain another edge in an increasingly competitive market."
Nick Mihacevich - VP of Sales at M-Line
---
Learn from the Experts:
Patty Cisco, CEO

Patty, the founder of Marketing Essentials, a top digital marketing and sales agency, has a continual drive for helping businesses grow. She has more than 30 years of strategic business management experience and expertise in buyer behaviors. She will discuss the impact of COVID-19 on buyers and how sales must adapt now.
Grant Covault, DIRECTOR OF Business Development

Grant, an expert in digital tools with a passion for sales, understands the struggles sales professionals face today. Having worked in both B2B and B2C sales, he will share his personal insights into implementing a successful virtual selling solution that builds relationships and wins deals.